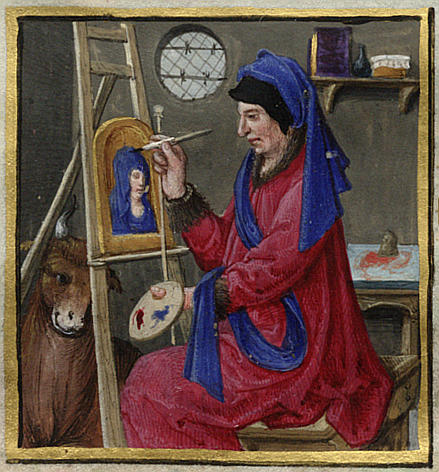 Another
excellent post
by Liz Garnett. I think I'm in love! In a topic related to performance practice, she talks about performing songs which have definitive recordings by the original composers (or at least famous recordings).
But if we do know exactly how the original went, that doesn't tell us what we should do in response to it. We'll never sound exactly like the original, and besides, why would anyone want to listen to us attempt to if they can just listen to the original anyway?… The pleasure of the cover version come from measuring the distance between the original and its appropriation by a different artist.
What's most instructive, I think, is this use of the word "artist". It's a given in the popular music world that performers are artists in their own right. When
Diana Krall
sings "Fly Me To The Moon", no one expect that she'll try to mimic exactly Frank Sinatra's (or composer Bart Howard's) rendition. Everyone expects her to put her own artistic stamp on it, and that includes the freedom to
change notes and rhythms
. Liz's main point is to suggest that performers should familiarize themselves with the original recordings, and I'm all in favor of doing homework regardless of the type of music involved.
Why don't we conductors of classical music think of ourselves as artists? Rather, we increasingly think of ourselves as automata, robots whose task is to produce identically our best guess regarding what Bach would have wanted. I've been repeated
excoriated
by commenters on this blog for daring to suggest I might change a note (or even a dynamic) in the Masters' works; by contrast, every allows U2 the artistic freedom to turn the Beatles'
Helter Skelter
into something totally different.
Our profession needs more artistry.
I'm not claiming that I am the artistic equivalent of Diana Krall or Bach or
Leopold Stokowski
(well known for his idiosyncratic interpretations and significant rewriting of classical standards). I'm talking about our self-definition, and our aspirations as musicians. Do we aspire to be artists, or technicians? Is our artistry to be limited to
filling in the spaces
between the notes?
I recently attended the
Harmony Sweepstakes
, a competition of a cappella groups. Most of the groups sang arrangements of 70s pop songs. My group sang (among other things) an arrangement of
Waltz of the Flowers
from the Nutcracker. No one at that event implied I was being false to Tchaikovsky (even though I made cuts and changed some harmonies) because every there recognizes the goal of artistry. I couldn't imagine doing something like that at an ACDA convention.