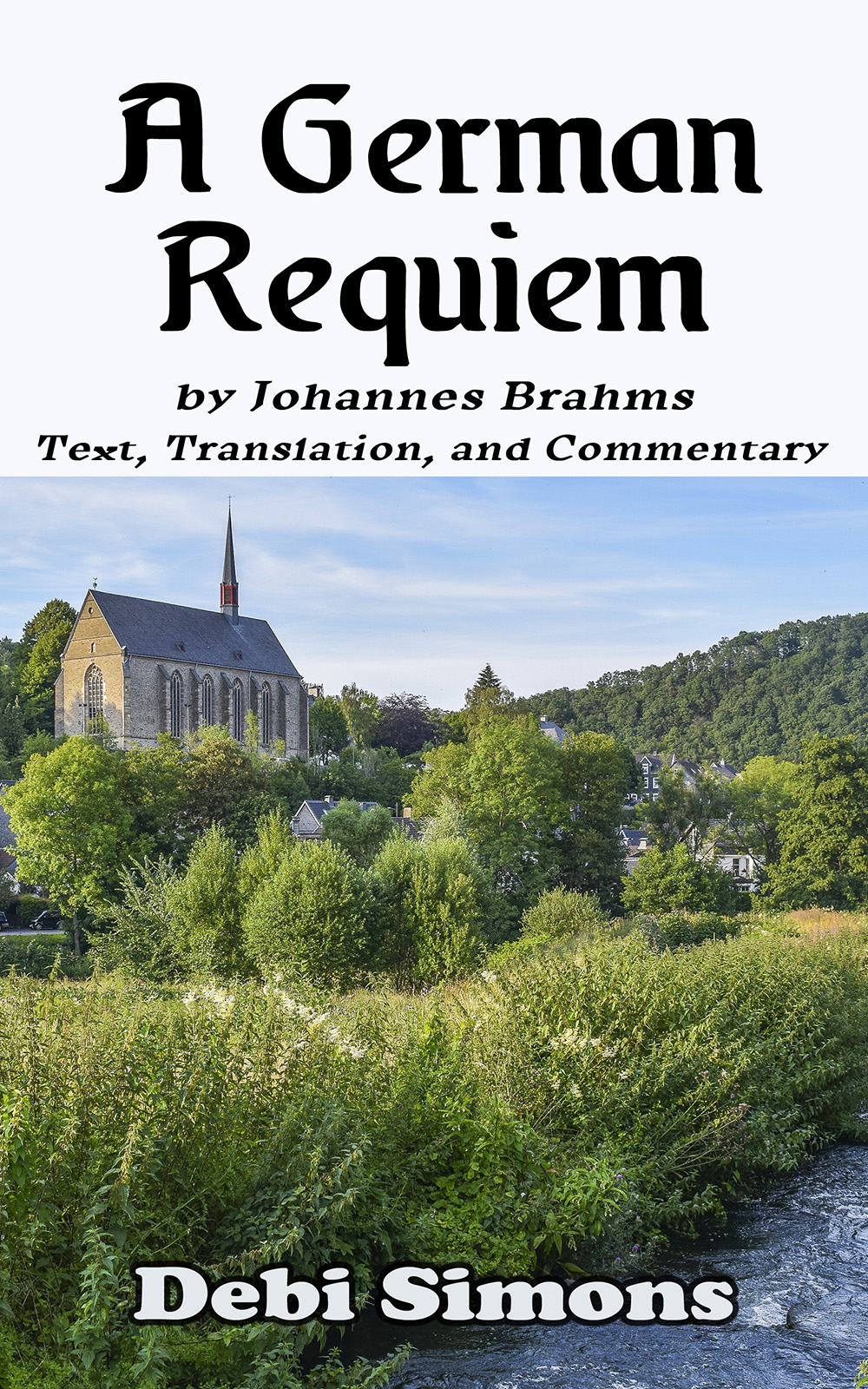 What do most people know about Brahms? He's one of the three "B's" of classical music, along with Bach and Beethoven. He was a brooding figure with a thick mane of hair. He wrote the "Lullabye." And he had some kind of strange relationship with the widow of his musical mentor Robert Schumann.
His Requiem, first performed in 1868, established his reputation as a composer and gave him the confidence to produce other major pieces including his Symphony No. 1, which he (finally) published in 1876 after working on it for 14 years.
Johannes Brahms was the first composer to write a requiem without using the standard Latin text of the Roman Catholic mass for the dead. Instead, he chose his own lyrics from Martin Luther's German translation of Scripture. In reality, the composer said, he could just as easily have called his work "a human requiem." The passages he chose concentrate on themes of consolation for the living, although he certainly includes ideas on the life to come.
This book explores the meanings of these passages and also includes a literal word-for-word translation from German to English for each one. I hope it will help anyone singing or hearing this great work to do so with deeper understanding and appreciation.
Go to Behind-the-Music.com to buy my book for an individual or an entire choir in PDF, Kindle, or Apple formats. Also available on Amazon in Kindle or paperback.