New Announcement
New Spanish work for TTBB by Kurt Knecht from Colla Voce Music
Date: August 25, 2014
by Chris Matthews
Views: 1280
Choir type: College and University Choirs
Voicing: Men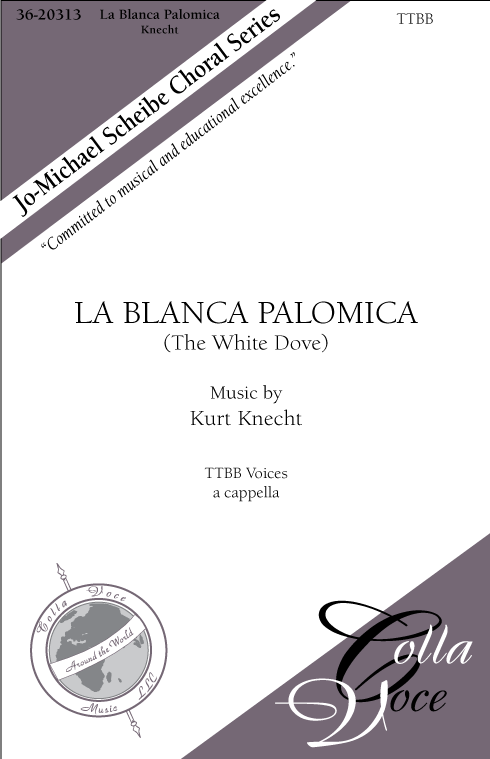 Click the cover image to view the score in its entirety.
Setting the words of San Juan de la Cruz, Kurt Knecht has created a lush and compelling work for unaccompanied TTBB chorus.  Careful attention to voice leading will make for a successful performance and makes this title ideal for your men's choir or male section.  View the score today, as well as many other settings for men's voices at
www.collavoce.com
.
Normally announcements aren't meant to be replied to, but if you need to contact the author, click on the icon next to the author's name above.