New Announcement
Albion Choirs Christmas "Salutations"
Date: December 28, 2013
Views: 2432
Voicing: Mixed
Hear, play, download or order Albion Choir's Salutation -
Albion's Musical Director Fraser Wilson introduces SALUTATION, the new Christmas record from the British choral group. It features new arrangements of six beautiful traditional carols including The Truth From Above, Away in a Manger, and The Sussex Carol.
Join us on BOOKOFFACE (www.facebook.com/albionchoir) and follow our bleats (twitter.com/albion_choir) for more little treats and craic.
Sheet music is available for purchase at alturl.com/psg5d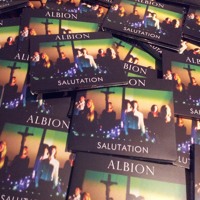 Normally announcements aren't meant to be replied to, but if you need to contact the author, click on the icon next to the author's name above.