New Announcement
New Release for SA by James Adler from Colla Voce Music
Date: July 11, 2014
by Chris Matthews
Views: 1828
Choir type: Children's and Youth Choirs
Voicing: Children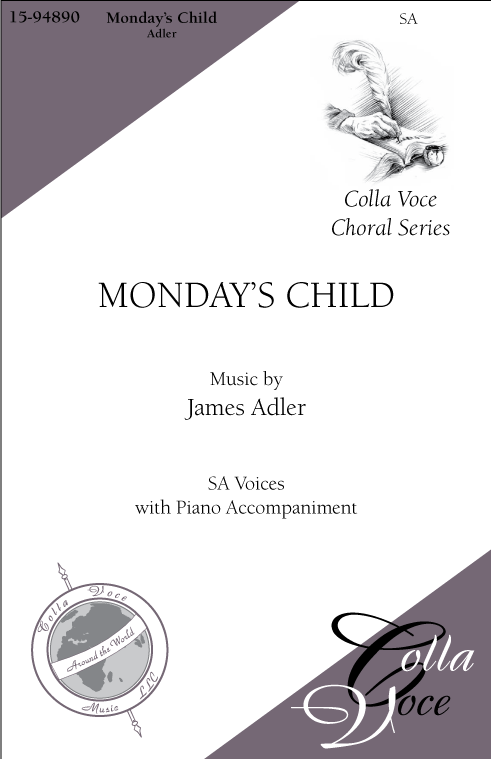 Click the cover image to view and listen to the score in its entirety.
"Monday's Child" by James Adler is a is a sweetly subdued setting of a 19th century English rhyme. Pulled from the larger work "What Shall I Sing?", this title offers part writing that will be accessible to a wide variety of treble choirs; the well-crafted piano accompaniment adds the perfect atmosphere to make this title a winner with choirs and audiences alike. 
Normally announcements aren't meant to be replied to, but if you need to contact the author, click on the icon next to the author's name above.